Image: quot;Journey to the Center
It certainly is silly. People UPGRADING to Vista, as you just said, aren't going to buy the full retail $399 box. That's stupid. They are going to buy the Upgrade or oem.

I think M$FT completely sucks as a company. They are a necessary evil that I can deal with (just like many other corporations) and if they piss me off too much I will stop purchasing their products like I've done with other companies.

The problem with so many Mac appologists is that they are incapable of having an honest debate. You and snowy could rightly argue against the $259 upgrade price of Vista Ultimate or the ~$180 OEM price of Vista ultimate but you don't. You and others like you would rather be disingenous and go on and on about the $399 retail box version that very few will buy.

If people are upgrading from XP to Vista they will buy the software at the upgrade price or the oem price.You apparently didn't notice, but I did not even mention a $399 retail price, let alone "spout off" about it. If you go back and read what I wrote, you might note that I talked only about the value of the $99 basic Vista upgrade, and that a Windows XP user would have to spend considerably more to get not only (1) some of the more important features Microsoft is advertising for Vista that distinguish it from XP, and (2) features comparable to those that come with every install of OSX.

If you care to respond to those points, then by all means, please feel free.
---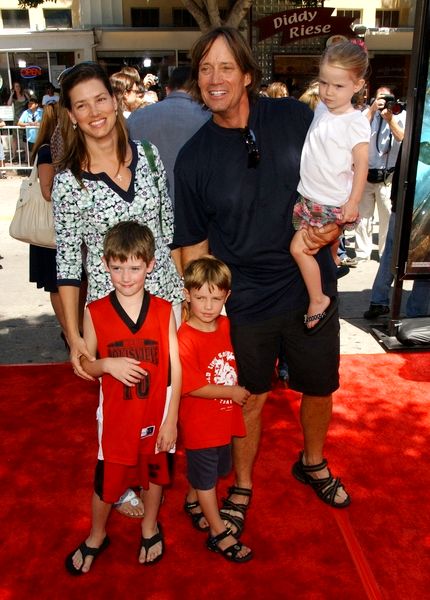 quot;Journey To The Center Of The
doberman211
Mar 19, 11:22 AM
Well it's a question of if you rather touch screen or physical buttons. And all this has been said before but who cares right? its just a forum. I'm not a fan of anything touchscreen that's not 10". Its just too cramped and all some people want, is a music player. Forget all the iOS and all the games and calculators and gadgets. Sometimes ppl just want a music player. And i haven't broken the screen on my iPod ever. 90% of touch break in the first month. I know a lot of people who I've laughed at so many times because of it. Ive thrown my ipod, it fell off the earphones as i was swinging it, (fill in creative way to try and break something here). And the max is what at the moment? 32 gig? The classic is a heavy duty storage machine for most. It's not hard at all to navigate. It should always go artist\album\song or sometimes if you're like me just listen to a whole album at a time.
---
the Center of the Earth 3D
likemyorbs
Apr 26, 01:28 PM
So you're saying it is race, but not because of racism, but because of genetics? If it's genetics then how does it explain the successful blacks like your president among countless others?

Well, it's just a theory. Scientists have recently identified a "warrior gene" that makes people more impulsive and violent. That gene is found in people of ALL races, and it's more commonly found in men than women. However, there may be a chance that this gene is more commonly found in people of African ancestry, of course there hasn't been an experiment done to test that quite yet. If that's the case, it explains a lot.


In the US there are far more white people with guns than blacks, and far more "anti-intellecutal" whites (c.f. the Tea Party) than blacks, and far more poor, uneducated white people committing crime than blacks.

Proof? Or did you just make that up? Also, this thread isn't just about the US, the trend is the same in every predominantly white country where blacks reside.


If you place white people (or any ethnicity for that matter) in the same sociopolitical/socioeconomic environment, the same crime problems result. Many rural areas in the American south or Appalachia that are almost exclusively white are every bit as poor, uneducated and crime-ridden as any urban black ghetto.

I'd rather live in a white trash trailer park than in a black ghetto.
---
3D Journey to the Center of
radio shack lol, do people still shop there?
---
Journey to the Center of
As for why Countries like Canada and the US fare better with a large Military.

Let's call it a personal preference ... I am not as convinced as others that may believe having a strong Military should be a low priority.


Again, you've said nothing. No reasoning, no rationale, no facts, just pure speculation.
---
This is great news for 3D fans
If any of you have bought albums off iTunes with interact booklets I have discovered a problem - they don't work!!! - It plays it for a second as if it is a tune - it doesn't open it. arrgggh.
---
The Journey to the Center of
I really hope they put a graphics card in it (even 64MB) and an 802.11N capable wifi card.

I wouldn't hold my breath. Maybe a price drop, though.
---
Journey To The Center Of The
They do updates, they are just free. No need for a full release for small add ons.:rolleyes:

So nothing but small add ons for half a decade? That's still pretty sad.
---
OFFICIAL JOURNEY TO THE CENTER OF THE EARTH 3D glasses! QUALITY PRINTED CARDBOARD FRAMES- MADE IN THE U.S.A.. 2 pair. You are looking at the BEST available
rockthecasbah
Sep 12, 08:58 PM
Is the gapless playback only a feature of the full size pod or does it carry over to the nano too?
I believe that the Nanos can play gapless. I looked on the tech specs page on Apple's site but i don't see it. I could be wrong but i'm pretty sure that the Nanos can play gapless.

As for my opinion on the nanos...

I dislike them. I wasn't fond of the Mini asthetics wise. Durable, for sure. But I just don't find them as nice to look at, and now that the Nanos are the same tacky colors, it's back to the ugliness. I know people were buying up the Minis, I'm just personally not a fan of the styling... If you all want to buy them up go ahead, just count me out :p
---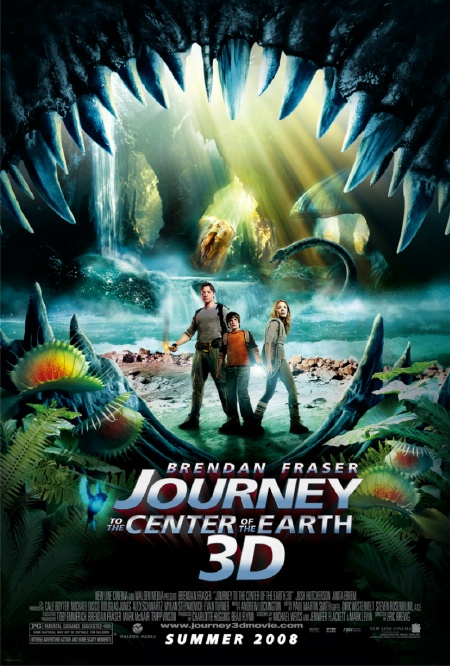 THE CENTER OF THE EARTH 3D
No kidding.

I will make a bold prediction - within 5 years the "major" upgrade cycle will be at 12 months, with the "mid-cycle" cycle at 6 months. The number of new features found in those major cycles will approximate the number we're seeing in the current mid-cycle updates.

But prices will not go down.

I also won't be surprised if, at that point, Adobe will only offer subscription (month to month) pricing - you won't be able to purchase the software outright (or buy what amounts to a perpetual license, if you want to be pedantic).

I tend to agree. The subscription model is being adopted everywhere, much to my chagrin. In 10 years time the idea of owning software will seem quaint.
---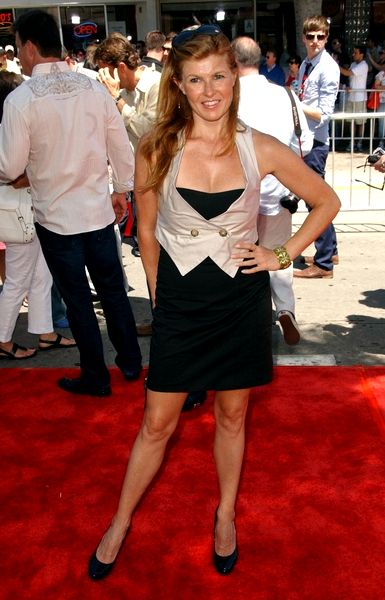 quot;Journey To The Center Of The
I have a question; I run istat nano widget, but have never gotten the temperature readout to work (everything else works fine). Is there something I need to do/can do to get it to register, or does this mean something is messed up on my computer?

Install CoreDuoTemp, it will install the necessary bits and pieces to make the temperature readout work
---
Journey To The Center Of The
I like the dictionary idea. But aren't we getting into the realm of the tablet/PDA now?
---
Journey to the Center of the
The nicest and most powerful desktop on the planet...where is my credit card? And it's not even 12 September YET!!!

Is there any Winblows fanboy still out there to justify the purchase of a damn PC? I don't think so... :rolleyes:
---
Journey to the Center of the
9to5 revoked their statement...

Update: We've received multiple tips that there would be Pro updates in the coming days. This latest one about the MacBook Pros may have been fake. Shame on us.

Edit: Sorry, Esquare was a nano-second earlier than me :P
---
wallpaper earth 3d.
psycho bob
Aug 3, 03:12 PM
The banner is just a collection of current Apple products all the photos are available in the press section of their website. What I don't understand though is if WWDC is going to promo a load of new products why have a banner that is going to be completely out of date? :confused:

Wouldn't it be better to highlight items that will remain or just make it generic. Why not keep it hidden like previous years until the day of the conference.

Who wants to bet nothing new looking at all will be announced just new technology in the same old cases! ;)
---
Journey to the Center of the
Tried again now and the battery is recognised as valid for the program BUT i'm not sure i want to send this thing in...it works fine. Do i have to?
---
the Center of the Earth 3D
The main thing, sadly, is the lack of positive male role models (most gun crime is committed by black men, so Aunt Jemima wouldn't be suitable for them, not sure about Uncle Ben).
.

Congrats, that was probably the most racist thing I've ever seen here in PRSI.
:eek:
---
Journey to the Center of the
Whatever happens, it's prudent for Mac users to keep their data in a form that is platform independent, so that you can switch to other systems if Apple gets carried away with their genius tag, and stops making machines we need to get life's work done.

All my word processing files can be shipped to a Windows machine. All my email is now in IMAP format, so I am not beholden to any one software. I refuse to create data in a format that is locked into Apple, or Microsoft, or any one company. I need data portability.

So if Apple goes off the deep end, it won't make a difference to me. I'll switch away from Apple.
---
How we look with the 3D Specs
With all the resources they have been putting into Leopard and iPhone, do you think apple has any manpower left to produce new product? though i'd like to think 'yes'
anyway, i wish they give us more hint than just 'something in the air', it sounds like it could be anything :)
---
as u say, wireless drives that are running a whole OS arent too useful yet (based on current tech). but if they're storing data that only needs to be retrieved every so often, itd be well worth it.

For network storage applications it might be useful, but I think you'd really want a hard-drive and a optical drive you could plug-in even if it's a separate part.

Ideally, something like a tablet PC (iPad) that would use NAND-flash for low voltage OS applications and a hard-drive for more robust applications. The optical drive isn't as necessary for loading data (such as ripping DVDs, music, etc.)

The Tablet PC is a nice idea, but until they're small and light they will remain a niche product. I think something akin to Sony's e-book reader, but with some tablet capabilities that can be seamlessly linked into a larger system would make a real change in the market.
The machines are still used as laptop replacements, and frankly they have a different application.
---
And yet, no new iPhone will be present ... I predict a lot of attending hearts will be broken!

WWDC has always been a software conference, the hardware you see on the 1st day are for the consumers (and fanboys), the remaining days are always software focused ... Thats why its from 6th-10th :rolleyes: ... don't get it twisted, not every developer desires the new releases of hardware at every wwdc.

Apple is at the core a software company.
---
Heh, what Adobe should do, for video purposes, is try and make something that converts the flash file the user views into a video file when viewed by the user on the iphone. I don't know much about flash but I think it could work. As I think there is always a video file somewhere near that flash file.

But then I don't know. This is based off of what little I know.

Flash video uses a .flv file, which is a shell that houses the avi/mpg/mov/etc. But it's rendered away when it's converted to flv, so technically it no longer exists. You can't really extract it...well you can but that would take more processing power than just playing the flash file.
---
It would appear that you can, since you're waiting and all...

i5/i7 soon I hope... Blu-Ray and HDMI, summer 2016 maybe... :(
---
It's not like it takes that long to press an icon, although it might help some in the cold winter when I have gloves on.

I'm in MN and gloves are a necessity for about half of the year. I made my own iGloves...bought some knit gloves opened up just the tips of the thumbs. Of course on very cold days knit gloves won't do, but I have have the heart to cut leather gloves.
---